Okay, welcome to my second iteration of Dumb Video Game Design Decisions. I gotta give thanks to my little brother, Mikey. He caught my post where I was talking about having the PSP version of Final Fantasy Tactics and he helped a brother out, hooking me up with a PSP. So…thanks!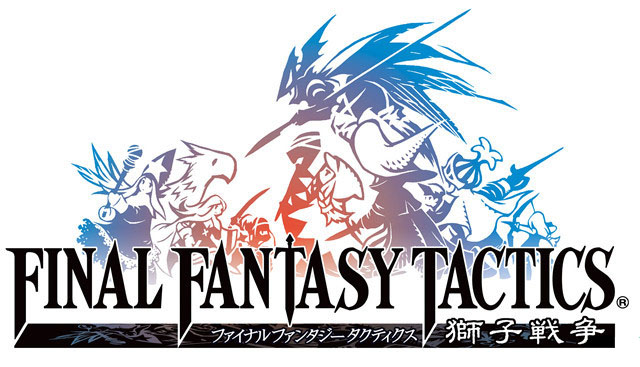 That said, I have had some time to sit down and play around with Final Fantasy Tactics: The War of the Lions, a game that was ported over from the Playstation and onto the PSP. For those who aren't familiar with FFT, it fits into the FF family on the same branch as Chocobo Racing and Dirge of Cerebeus: games that deviate quite strongly from the JRPG formula that the Final Fantasy Series is known for. Tactics, as the name suggests, is a tactical RPG. You build a small army, using the FF job system to give them new abilities and access to different kinds of equipment. It's very similar to Tactics Ogre, another tactical RPG, which isn't a coincidence, given that both games had the same development team.
Like most remakes these days, War of the Lions has a bunch of new features and I have to say that unlike other remakes, WotL actually does have a bunch of new features thrown in, moreso than some other remakes, such as Chrono Trigger for the DS, or the Gameboy Advance remakes of Final Fantasy IV and VI, which basically had bonus dungeons thrown in at the end, like some sort of weird afterthought. There's some nice stuff thrown in: fully animated cutscenes done in the game's original art style, several new characters and 2 new job classes. There's also some additional quests you can go through in the game, as well as some new battles involving Delita (who didn't have as much of a role in the original game, despite him being one of the major players.) Although there were some minor complaints, such as the lag with some abilities, it's not huge enough that it dampers my spirits.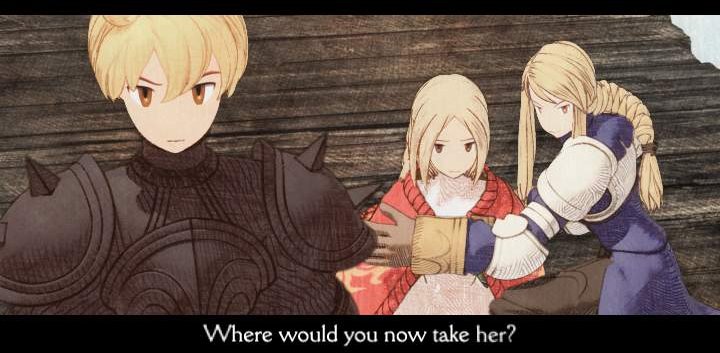 For the most part, it's a good game and it was a fun distraction going through and playing through Ivalice again. I know, big surprise that a self-professed FF geek is going to like an FF game. However, there is one pretty significant beef I have with the game and the decisions Square-Enix decided to make with War of the Lions. Specifically, the multiplayer features. There are two types of multiplayer available in War of the Lions: Melee, which is a sort of PvP option, where you can fight your party against other player's parties, and the Rendezvous mode, which is basically a Co-Op mode that has all sorts of weird and wonderful battles. Oh, also, there's tons of new gear, some of which is incredibly useful for the 2 new Job Classes that are available that can only be obtained in these 2 multiplayer modes.
See, this is a trend that is becoming ridiculously annoying with games nowadays: a focus on multiplayer functions, even if it's not needed or necessary. More than that, though, is the insistance of tossing multiplayer features into games in a completely slipshod and random fashion. I don't get it. More to the point, I do not understand why Square decided to shoehorn a multiplayer feature into a game that is a SINGLE PLAYER GAME. It's like fireproofing the hull of a submarine: sure, it is a beneficial feature, but the practicality of said feature is questionable at the very best.
What I'm specifically talking about with WotL is the local multiplayer option that is available. Actually, I shouldn't say option, as it is the ONLY way you can use the multiplayer mode in this game. There's no official way to play this game say, online. I say official, as there are ways out there to jury rig your PSP to play with other people online, but this requires more work and you having to then find people who own a copy of the game and have gone through the same efforts as you have, which is a frustrating endeavor for the sake of simply enjoying the new content that comes with the game, a fact made all the more frustrating as the other new fights and battles that are in the Story version of the game aren't anything particularly special. The Delita battles I mentioned earlier? Delita is specially equipped to pwn the characters you face, meaning they end inside of a minute of starting. That said, the lion's share of the new fights are in the multiplayer mode…and they're also the most challenging and interesting content thrown into the game.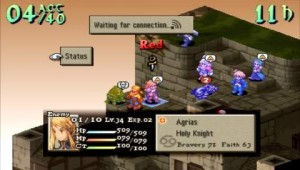 As a sidenote, I'd like to also issue a hearty fuck you to the spectacular bastard who thought it'd be a great idea require you to finish the game in order to fully unlock all the missions available in multiplayer. For the unitiated, the final portion of the game is a sequence of battles at Orbonne Monastery that prompts you to save before continuing onwards. The game prompts you to save right before you go into these series of battles and most experienced players will NOT save the game before going on to finish the game, as there is no way to get out of these fights once you're locked in. Basically, if you save at that point, that's all you're going to be able to do with your savefile.
However, the multiplayer works on a tiered system: as you progress through the game and plod through the storyline more multiplayer missions will become unlocked for you. In order to unlock the last set of missions in the game, you have to finish the game, creating a 'Clear Game Save' on your save file. However, to continue with the mindfuckery, you have to have not saved your game once you've started these battles. If you have, you're screwed, as the game doesn't bump you back to the world map once you've cleared the game, unlike virtually every other game I've played that unlocks new content once you've finished the game. It's like Square is actively TRYING to keep you from experiencing this new content by trying to construct as many hurdles as possible.
So, again, in order to play the full multiplayer features in this game you have to:
Own a copy of the game (DUH)
Know someone else who owns a copy of the game who lives close enough to you so that you can set up a LAN game
Not save your game before fighting the final boss
Why would you lock out this content for what is admittedly a rather niche game? Why would you not provide an easier method of allowing users to use the multiplayer feature you provided? I honestly don't get it.
And okay, maybe this is something that is huge over in Japan, and there are hordes of Final Fantasy Tactics fans that congregate at Final Fantasy Tactics Meetings and have tournaments and so on and so forth. Maybe I, the ungrateful gaijin, should just shut his cracker mouth and be satisfied that Square was able to port over a non-FF7 related game without laming it up too much. To that, I have to say fuck off. Final Fantasy Tactics was a cult hit on both sides of the pond and it wouldn't have been impossible to have made the Rendezvous crap available in single player mode. I mean, fuck, they provided VOICE ACTING for the North American localization, something which didn't happen for the Japanese version. Clearly, Square was willing to spend money on this game, so why not spend a few more dollars and make the game playable online (making it easier for people who live in Podunk, Alabama, say) or simply make the multiplayer features accessible to single players as well?
Long story short? Don't fucking try to cram multiplayer features (or other, similarly needless features) into games that REALLY don't need them. And if you must insist on such a course of action, make them as accessible as possible. From a marketing perspective, I can see why it's supercoolawesome to have a laundry list of 'features' for the game to slap onto the back of the box, but at least make them features that people are going to be genuinely interested in.