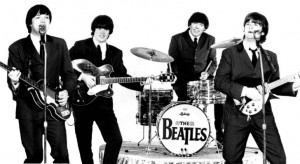 It's getting to be that time of year where everyone is cranking out their 'Best of' lists, recounting their favorite things from throughout the year. This year is a little bit different, though, as we're going to be entering into a new decade this January, so there's a bunch of Best of lists recounting the past decade. I was thinking about doing a Best Songs of the Decade list, but that's sorta played out, as I don't want to be the 732nd person to wax about 'Hey Ya!', 'Yellow' and 'Mr. Brightside' (or whatever.)
That's when I realized that there've been a ton of great musical moments throughout the decade that involved songs that didn't originate from this Decade That Was. Cover songs, a renewed interest in an artist, artistic selection for television and film, that sort of thing. There's a bunch of good stuff to delve into while looking at some of the big trends that came about as a result of this decade. So, here goes!
#20 Limp Bizkit – Behind Blue Eyes
Like it or not, 'nu metal' was a part of the musical landscape this decade. I am ashamed to say that I was a fan of some of these groups, including Limp Bizkit, although I will say that any sort of interest I had in this band was long gone by the time Fred Durst got it in his head to absolutely butcher The Who's 'Behind Blue Eyes.' Durst paved the way for such luminaries as Puddle of Mudd, Staind and Linkin Parks. Uh, thanks Fred.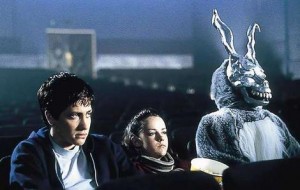 #19 Gary Jules – Mad World
Donnie Darko, being set in the 80s, ended up having an 80s themed soundtrack. While original tunes from groups like Echo & The Bunnymen, Duran Duran and Tears For Fears, it's Gary Jules' cover of the Tears For Fears 'Mad World' that garnered the most attention: the bare bones, piano backed track turned into a minor hit and ended up getting featured in commercials for Halo 3, of all things. Donnie Darko could also be seen as huge moments for Jake and Maggie Gyllenhaal, as the brother and sister landed a number of high profile acting gigs: Jarhead and Brokeback Mountain for Jake, The Dark Knight and Secretary for Maggie.  The song also got the music video treatment from acclaimed director Michel Gondry.
#18 Rick James – Superfreak
The short lived sketch comedy show from comedian David Chappelle only lasted two seasons, but it left a mark in that short timespan. One sketch, Charlie Murphy's True Hollywood Stories, recounted Charlie Murphy's encounter with Rick James. Rick James played himself in the present, while Dave Chappelle portrayed the younger Rick James. 'Superfreak' was one of two tunes briefly played in the wildly popular sketch, which spawned two memorable phrases: "Cocaine is a hell of a drug." and "I'm Rick James, bitch!" The notoriety of being the 'Rick James' guy got to Chappelle as he suffered a nervous breakdown and fled to Africa for a time, while Rick James himself died of a heart attack in 2004.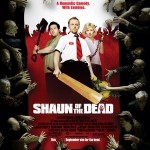 #17 Queen – Don't Stop Me Now
I'm a big Queen fan. I think Freddie Mercury is probably the greatest frontman of all time and to this day I'm sad that he was taken so young. That said, I'll try to find any way I can to make a Queen reference. Shaun of the Dead, released in 2004, also had what was one of the best cinematic fights of the decade and is probably the best moment in the film, as the main characters attempt to pummel one large zombie while 'Don't Stop Me Now' blares in the background. The fact that some of the music cues sync up perfectly with the action is a great bonus.
Shaun of the Dead also capitalized on the resurged interest in the zombie flick genre, which saw remakes of George Romero's films, 28 Days Later, an adaptation of the Resident Evil video games, the Pride & Prejudice & Zombies take on Jane Austen's book, the Marvel Zombies comic spinoff, along with the 00s phenomenon of the flash mob with the yearly Zombie Walks.
Plus it introduced the world to Simon Pegg and that's a GOOD THING. Check out his pre-Shaun of the Dead show Spaced if you're a fan of geek humour.
Oh yeah, and Coldplay's Chris Martin makes a cameo both as himself and as a zombie!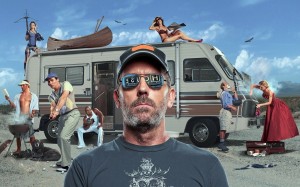 #16 Massive Attack – Teardrop
The opening theme to the FOX medical drama House and probably my favorite opening to a show outside of the Sopranos, 'Teardrop' is a great song and I happen to love Massive Attack, so I'll let it creep in here. Not to mention the show has been running for just over half the decade. The show also introduced North American audiences to the glory that is Hugh Laurie and has a number of great musical moments within the show: Dave Matthews appeared as a patient of the week in one episode, while the show's made great use of music throughout the show. My personal favorite? The Who's 'Baba O'Riley' being used  in an awesome air-piano piece right before House blows off his first season antagonist, Vogler. Wonderful stuff.
#15 William Shatner – Common People
The Oughties (that'll be the ONLY time I'll be using that particular term in this piece!) were very good for William Shatner. His critically acclaimed stint on Boston Legal landed him 2 Emmys and a Golden Globe. He was also the subject of an awesome Comedy Central Roast and served as a celebrity spokesperson for Priceline and World of Warcraft, the latter being a game that revamped expectations of MMORPGs and has gone on to achieve mainstream acceptance.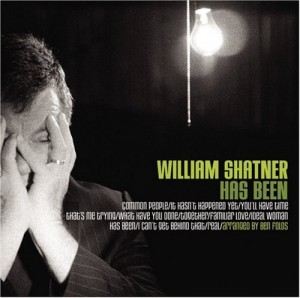 Oh yeah, and he also released his second album with 2004's Has Been, which saw him (along with Joe Jackson) take on Pulp's 'Common People' in a method that only Shatner himself could give justice to. Hilarious little ditty in a decade that's a far cry from Tek War and Rescue 911.
#14 Jimi Hendrix – Hey Joe
Okay, this wasn't a Hendrix original, but it's arguably the most well known version of the song, so don't string me up. 'Hey Joe' earned some notoriety in this decade as it became a Guinness World Record after 1,572 guitarists simultaneously played the tune in a public square in Wroclaw, Poland back in May 1, 2006. I'm of Polish heritage, so I gotta get a little love in for the mother country. That said, the 'Hey Joe' performance has gone on to be an annual affair, with the number of guitarists growing each May 1st: 1,881 in 2007, 1,951 in 2008 and a whopping 6,346 guitarists in 2009 (horrible video quality, FYI.) Fun sidenote for my Toronto friends following this: T.O. attempted to break this record in 2009 in June. Only 1,623 showed up to play Neil Young's 'Helpless.' That's what the kids like to call a FAIL. Heck, even Hamilton showed up TO with their attempt.
#13 Harvey Danger – Flagpole Sitta
Lip dub videos were sort of a minor trend, but they did make some waves up here in Canada. The concept involves filming a video where the participants suddenly break out in what appears to be a spur of the moment performance of whatever song is being played, with the performers lip syncing along with the track. 'Flagpole Sitta', by 90s one hit wonders Harvey Danger, was one of the first instances of this and included performances from employees at Snorg Tees (whose ads are EVERYWHERE online), comedy site College Humour and video site Vimeo. One of the more inventive takes on the lip dub was up here in Canada, as students at l'Université du Québec à Montréal, which featured 172 students in costume, using props and using signs set to the Black Eyed Peas tune 'I Gotta Feeling.' Proof that creativity can arise from even the crappiest of tunes.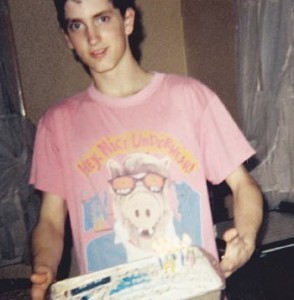 #12 Eminem – Foolish Pride
A song recorded back in the days of pink Alf shirts, this song from a young Marshall Mathers came back to bite him in the rear and could be seen as the only real shot fired from the Benzino/Source Magazine camp in one of Eminem's more well known feuds. A lowlight of Eminem's career, 'Foolish Pride' dealt with Em's breakup with a black girl. He ended up dropping a rather well racial epiphet. To his credit, Eminem did address the song and admit he was wrong to do so, but this moment, in my eyes, marked a decline with the rapper and a number of lowlights in his career: the loss of his friend Proof in a nightclub gunfight and the subsequent depression and recovery he made should have provided some rich material from a man not afraid to speak his mind. Instead, fans got the rather uninspired Encore and Relapse, both albums way below Eminem's usual gold standard.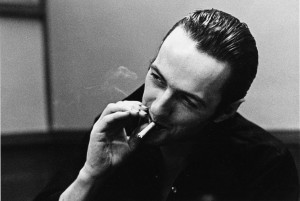 #11 Joe Strummer – Redemption Song
The frontman for the Clash passed away late in 2002 and this song, a Bob Marley cover which saw a posthumous release, came from his work with the Mescaleros in the latter stages of his career. The album Streetcore was released after the death of Strummer and featured an interesting trio of songs. Along with 'Redemption Song', there was the song 'Long Shadow', a song that Strummer had written about Johnny Cash (interestingly enough, Cash and Strummer performed 'Redemption Song' together on a track that eventually saw release on Cash's Unearthed box set) and the album's final song, 'Silver and Gold', a Bobby Charles cover that dealt with making the most of one's life before you 'get too old' was a bittersweet end to Strummer's last musical release. The video for 'Redemption Song', set in the streets of New York not long after the 9/11 attacks, was a simple but touching tribute to one of the early voices of punk rock.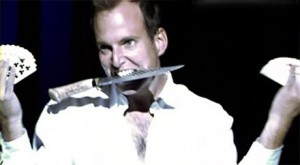 #10 Europe – Final Countdown
The 00s saw a number of great television shows get the axe, either due to poor ratings or studio executives just not 'getting it.' Shows like Freaks & Geeks, Joss Whedon's Firefly, and HBO masterpieces such as Rome and Deadwood. Oh yes, and there was also the hilarious FOX comedy Arrested Development which also featured Europe's synthy 'Final Countdown' as the theme for Gob Bluth's magic show. 'Final Countdown' also earned the distinction of being the worst cover song of all time over on YouTube.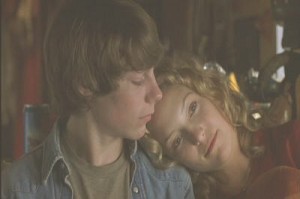 #9 Elton John – Tiny Dancer
Cameron Crowe's semi auto-biographical flick, Almost Famous details the rise and downfall of a fictional band in the 70s, which mirrors Crowe's own personal experiences of following various bands around during the same time period. The film is a great look at rock journalism, with Lester Bangs getting some facetime at the start of the flick. 'Tiny Dancer' comes up in a scene right after Billy Crudup's character Russell Hammond does his 'I AM A GOLDEN GOD' bit and jumps off a pool while high on drugs. Russell who disappeared, leaving the rest of his bandmates to find and collect him, hop onto the bus and take off. The band had been suffering from fighting for a while now and the tension is thick on the bus,  nobody's talking and everyone looks distressed…until Elton's tune creeps in and everyone on the bus starts singing along, joining together in a touching moment. The only line of dialogue comes between 'William Miller (Patrick Fugit) and 'Band-Aide' Penny Lane (Kate Hudson), near the end of the scene:
William: I have to go home.
Penny: You are home.
Great scene and the best music-related film released this decade.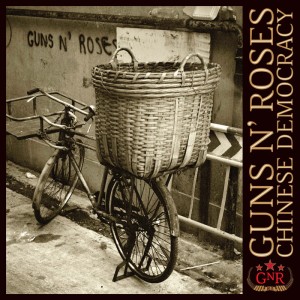 #8 Guns 'n Roses – Chinese Democracy
The lead single off of an album that was over 15 years in the making, that became one of the most expensive albums of all time to make and featured a lawsuit with the Offspring over the use of 'Chinese Democracy' as an album title. The album, released in 2008, was underwhelming and Chinese Democracy may be better known for the tongue in cheek promotion by Dr Pepper, who promised a free Dr Pepper to everyone in America if the album were released in 2008, a move which drew the wrath of Axl Rose's lawyers. And you wonder why it took so long to get the thing released.
#7 The Beatles – The White Album
Okay…I'm somewhat cheating here, but I absolutely had to slot the Beatles in somewhere and although you might scream righteous bloody indignation at including not just an entire Beatles LP, but a freaking double album, give me a chance to explain. The Beatles loomed large throughout this decade, including a wonderful Cirque du Soleil production inspired by the Beatles, the release of the first compilation album (that went on to become this decade's #1 selling album), a re-working of Let It Be, 2 movies that featured the Beatles exclusively (I Am Sam which was nothing but Beatles covers and the musical Across the Universe which incorporated Beatles tunes.) There was also the decision by the remaining Beatles members to license their songs and likenesses (an incredibly rare move) to the Rock Band game, a major coup for Activision and a move that helped legitimize the rhythm games as 'serious business.'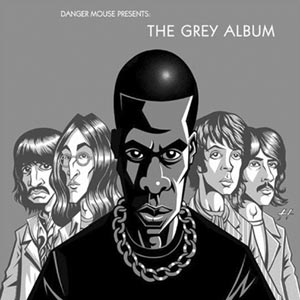 My personal favorite moment, though, came with the DJ Danger Mouse mash-up, 2004's Grey Album, which borrowed from the White Album and Jay-Z's Black Album, popularizing the mash-up genre alongside Soulwax alter-egos 2 Many DJs. The Grey Album also saw a ridiculous clampdown effort by the RIAA, one of the first serious examples of corporate interests clashing with artistic vision. Check out the video for 'Encore', which takes the mashup even further.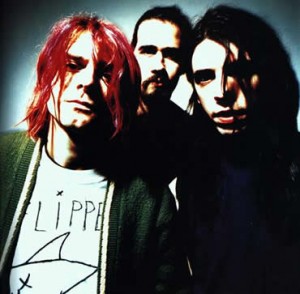 #6 Nirvana – You Know You're Right
This song, the last known recorded material from the Seattle grunge band, was released in 2002 and sparked a bit of a resurgence in Nirvana, as that same year saw the controversial release of his journals and in 2009 the even more controversial decision to release Kurt Cobain as a playable character for Guitar Hero 5. Ever wondered what Kurt would look like performing Jon Bon Jovi? Well, Guitar Hero gives you the chance to find out. The video for 'You Know You're Right' was one that I found to be somewhat creepy: concert footage was spliced together to make it look like Kurt Cobain had come back from the grave. I know there have been other videos that have done this sort of thing, but I've rarely seen it done so bloody well.
#5 Pachelbel – Canon in D
In terms of Internet trends and online forces, YouTube clearly owned this decade, despite coming onto the scene in 2005. Where else can I find fanmade videos of Naruto paired to the musical stylings of Fallout Boy, all the 80s cartoon intros I could possibly want or crazy people rambling on (and on and on) about their pet conspiracy theories? Oh yeah, there's also a ton of interesting and amazing content out there, like Jeong-Hyun Lim's performance of Pachelbel's Canon. The video became an early YouTube sensation and a sign of things to come for the site.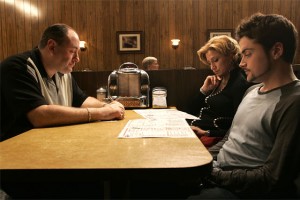 #4 Journey – Don't Stop Believing
So you're David Chase. You're at the very top of the TV food chain with some show about New Jersey mobsters called the Sopranos. You very clearly have a vision on how you want to finish the show and have stated you had envisioned how things were going to end for some time. Being one of the biggest shows of this decade, the end was drawing near. In the final moments of the series, fans were treated to Tony Soprano's jukebox selection before cutting to an all black screen, making viewers freak out and think that their feed or PVR had crapped out on them. Journey and a black screen. Brilliant creative decision or just downright silly? You decide.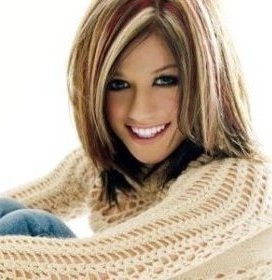 #3 Aretha Franklin – Respect
American Idol was one of the huge music stories in this past decade, as it became a ratings sensation for the FOX Network, introduced the world to Ryan Seacrest and Simon Cowell and was one of the early 'reality TV' juggernauts. Aretha Franklin's song 'Respect' was the first song performed by the show's first, and arguably most successful winner, Kelly Clarkson. I mean, does anyone else remember Ruben Studdard or Fantasia? Didn't think so.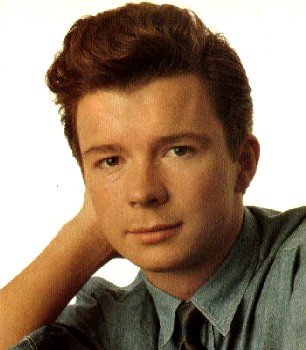 #2 Rick Astley – Never Gonna Give You Up
Ah, the Rickroll. What started over on the debauched and depraved 4 Chan boards soon became a global phenomenon, as everyone from the New York Mets to MTV embraced this Internet meme. One of the first Internet pranks that didn't involve bodily fluids or other grossout tactics, Rick Astley's 1987 single ended up resparking interest in him years later and the joke has long since been run into the ground.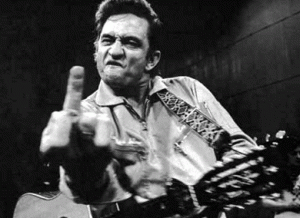 #1 Johnny Cash – Hurt
This cover of the Nine Inch Nails song, along with subsequent video, turned out to be the requiem for the Man In Black, who passed away in 2003. A haunting song, as given the treatment by Cash, you never would have thought that Trent Reznor was the one who had originally performed it, as Cash took the song and made it his completely. Cash's American recordings gave him a new lease on life in the 90s, rekindling the career of the storied country performer, culminating in a significant amount of posthumous interest that saw the release of a biopic (Walk The Line) and three releases, including the magnificent Unearthed box set.