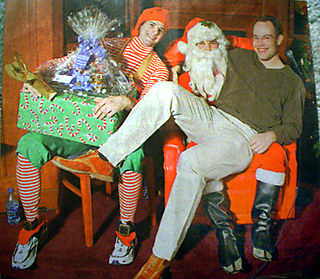 While tonight's game against the last place Edmonton Oilers may not appear to have the makings of a changing point for the Canucks, it could very well end up being one for them.
Prior to tonight, the Canucks had fared incredibly well against opponents that were on hot streaks or above them in the standings and were absolutely dreadful against last place teams. Expectations for some fans weren't really that high against the last place Oilers, so having a convincing 4-1 win against the Oilers may have been just what the doctor ordered.  Add in a Boxing Day victory at home, something the Canucks haven't accomplished in 35 years, and things are suddenly looking very good.
The Canucks looked top to bottom like a solid team. Role players like Rypien and Hordichuk put in efforts. Some folks may recall I've bagged on Hordichuk as of late and made note of his icetime. Not tonight. Hordichuk had 8 minutes of icetime tonight and didn't look out of place. Rypien dropped the gloves with Zack Stortini and continued to show why he owns the man known as Huggy Bear.
The Canucks also ended their homestand on a high note, having gone 6-2 and have improved their record against the NW Division. All in all, things are starting to look very good for the Canucks, as they are now 1 point back of the Calgary Flames and are once again in playoff contention, after a brief stay on Tuesday after they beat the Predators.
Again, there's so many positives to take out of this game. The second line had another good game, although Mikael Samuelsson is starting to drag that line down a bit. It's hard to rag on Samuelsson given that he is an incredibly streaky player and he is still putting forth an effort out there, but he's gone stone cold offensively. Conversely, Raymond, although he only had 1 point, drew 2 penalties and was skating like the wind out there. Kesler also had a great game with the eventual game winner, although he paid for it, including getting a hit on the knee, taking a couple of pucks off the body on the PK and getting whacked in the faceoff circle.
Beyond that, Luongo has looked a lot sharper out there, as he had a number of big saves for the Canucks. Despite that, though, Luongo is still good for his oddball goal, as the Potulny goal was a weird one that he should have had.
The Sedins were buzzing all game, with numerous chances in the third and continued to press the issue with the Oilers. Daniel also opened up the scoring, scoring his 188th career goal, which tied him with Todd Bertuzzi for 7th overall in goals scored by members of the Canucks. Henrik also potted an empty netter and continues to rack up points. Based on his play so far this season, I'd say he's an easy early candidate for the Cyclone Taylor trophy for Canucks MVP.
Someone should check and see if Kevin Bieksa is starting to grow some hooves: he's been wearing the horns as goat of the Canucks for a while and tonight's game really didn't help matters. While there's no real specific incident I could highlight as indicative of Bieksa having a bad game, he was generally underwhelming for a supposed top 4 defenseman. Especially when you compare Bieksa's play to Shane O'Brien's, it's quite confusing. SOB had another great game, holding the line in the third when the Oilers were pressing for a goal and showing some great moves in the second to try and drive to the net. The contrast between the two of them is night and day and quite frightening.
And I know this is starting to go homertastic here, but I think that Wellwood has really improved his play as of late and it continued into this game. He had some nice passes and was actually showing some grit out there. There was a nice moment in the third period where he fought off a defender (sucks to be whoever THAT was) and tried to move towards the net. Yikes.
Last but not least, I thought Tanner Glass had a great game. For someone who I didn't expect to even make the roster, Glass has continued to impress the hell out of me with his play. Stepping in on the second unit PK in relief of an injured Ryan Johnson, Glass helped to keep the Canucks perfect on the PK. He's also starting to find some chemistry with Wellwood and Bernier. If they can start really firing on all cylinders…
The Canucks square off again tomorrow against the Flames for a game in the Saddledome. Unfortunately, my trip home to Calgary ends with a 7am flight back to Toronto tomorrow, so I won't be around in person. Boooo. I should be around to liveblog the Moose game against the Abbotsford Heat AND cover the Canucks game tomorrow, if I don't keel over from exhaustion!
Happy Holidays everyone!