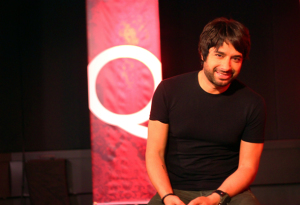 At first glance, the recent scandal with Jian Ghomeshi seems to be a perfect point of comparison to GamerGate. You have a man accused of a number of gross behaviours, many of them sexual in nature. He was part of the more "progressive" movement, speaking up as an ally for feminist issues and causes. You have random Twitter accounts. Harassment. Cries for lawyers. People coming out to speak up. So yeah, it seems that this is perfect fodder for Yet Another GG Piece.
But that's not what I'm here to talk about.
The Toronto Star published an article Wednesday talking about other details of Ghomeshi's life that are now coming to light. The now disgraced CBC posterboy apparently had a rather large conflict of interest going on with guests booked on his show: a great deal many of them shared the same booking agent as Ghomeshi.