The point of the All Star Game is to see your favorite stars having some fun and not taking things seriously, while they participate in a bunch of pointless contests, right? Now, I don't know about you, but would you rather deal with Mr. Blander Than A Bowl of Oatmeal Crosby: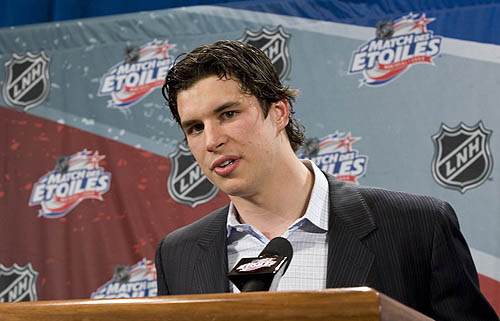 Or someone who actually looks like he's having fun out there and takes the game for what it is?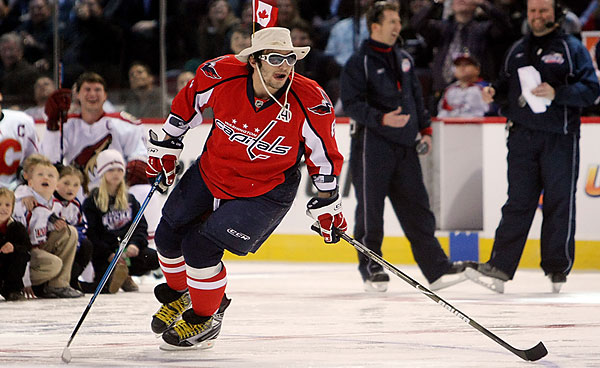 I'm not sure about my American friends, but up here, we got a dose of both Crosby and Ovechkin during the Skills Competition yesterday. Crosby's interview was dull, boring and stereotypical of just about any professional sports athlete from the last 30 years or so. Polite, boring and saying nothing new. Ovechkin's little stint in the Breakaway Competition, though? When was the last time you saw props being used in what was essentially a contest based on hotdogging and showing off? Also, it was nice of the CBC to completely ignore the Malkin/Ovechkin 'mini-feud', rendering it to a one word mention.
Seriously, NHL, the fact you guys continue to ignore Ovechkin while continuing to market Sidney Crosby to everyone is getting silly. Professional sports already has way too many dull types who speak in a mumbling monotone as it is! You want to differentiate yourselves from the other sports that are out there? Why not promote the game being one where the players are actually having fun and with players who have, oh, I don't know, a personality?
Crazy, I know!