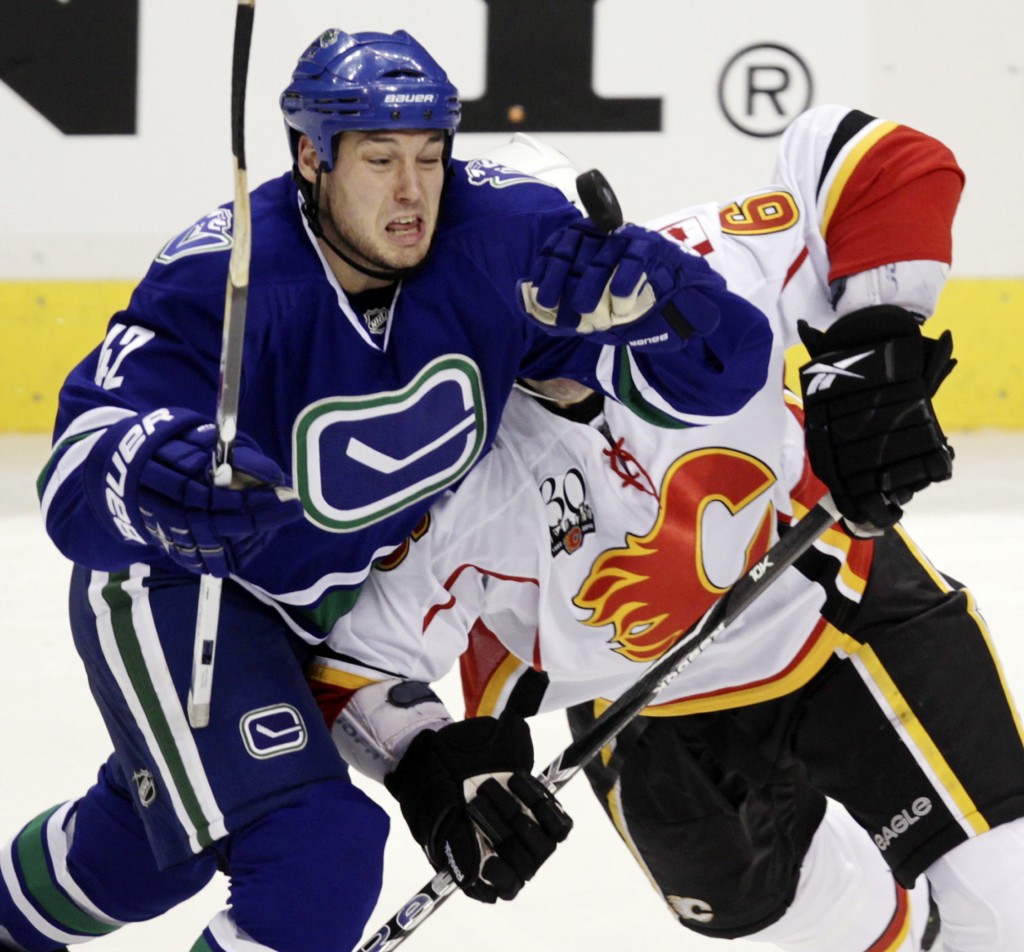 So I've made mention in a couple of other blog posts that I was going to be doing up a piece talking about the Canucks bottom six. And why not? There's been a lot of talk lately about certain members of the Canucks third and fourth liners, most of it laced with profanities.
Steve Bernier needs to be shipped out of town, Kyle Wellwood should be benched and so on and so forth. While I'm not in disagreement that the bottom six players are bad, I would argue that there are reasons why our bottom six hasn't really been performing all that well that extend beyond 'such and such player sucks.'
At least that's what I'm hoping to get across here.
Click to continue reading "The Sinister Six"