Part 2. Time to rant about people ranting about video games. Woop woop. There's a TL;DR at the bottom, by the way.
So, this:
Has been pissing off quite a few people as of late, for a variety of reasons, the least of which is, arguably, that it's a horrible fucking show, at least in execution. In concept? Maybe not so much. I don't know. At the very least, people seem to forget that there are people out there who will watch gamers. Particularly over in Korea and with Starcraft.
Anyway, this wonderful show has been leading to a ton of people to stand up on their soapboxes and loudly bitch about how 'The Man' is exploiting gamer culture. Case in point. To which I have to say…what?
Okay, so it is fashionable to be a 'gamer' now, apparently. Video games are 'cool' and you're no longer shunned for liking them. Err, well, yeah. That's been the case for pretty much the entire time I have been ALIVE. Oh, but we're talking about HARDCORE gamers, the ones who eat, sleep, breathe video games. The ones who will PLAY ALL NIGHT. Right, I don't for the life of me understand why this sort of behavior would be looked down upon.
Look, I'm not mocking someone for having their own hobbies or interests…you could bring up crazy ass sports fans who wear thongs in -30 weather, slathered in body paint. Or music fans who follow artists around while they tour. I knew a girl who used to do that with a couple of bands. There's nothing wrong with going to extremes, like camping out or whatever. People should be allowed to enjoy whatever the hell it is they enjoy (within reason.) But to get hyper defensive because other people are encroaching on your turf?
Seriously? Who the fuck cares. The crazy ass football fan isn't going to get mad because other people like the Minnesota Vikings. I cannot think of a person alive who would not be THRILLED at getting someone else into a band that they adore. So why the problem with games? People act like this is the first time that "TEH MAN" has tried to encroach on their electronic fiefdom. Well, not exactly. You could point to Fred Savage's lovely cinematic masterpiece The Wizard for proof of their attempts at trying to make gaming go 'mainstream.'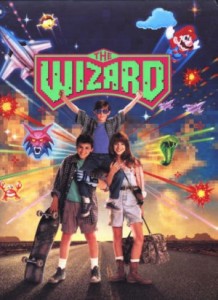 Note to Ramsoomair: games have always been marketable and, more often than not, they've generally sucked when attempts are made at trying to appeal to the mainstream. As much as you may want games to serve as your own personal pleasure dome, they're interested in making money.
Which goes to the second point most folks go on about when they talk about television shows like The Ultimate Gamer, and that's how it is clearly pandering to the 'casual gamer' demographic. You know the type, 'idiots' who like World of Warcraft, the Wii or, gasp, play Bejeweled. These people are clearly ruining games, because games nowadays are complete and utter shit, right?
Well, no.
Games have always been shite. There has always been a healthy dose of crap out there. For every classic like Mega Man or Super Mario Bros. 3, there are horrible, horrible games like Bart vs. The Space Mutants. Or you get absurdist consoles like the headache inducing piece of crap known as the Virtua Boy. The oversaturation of video games was one of the main reasons the entire market crashed back in the 80s: the number of shit games vastly outnumbered the 'good' ones.
Yet people want to act as though there were never any horrible games released 'back then' and everyone got to enjoy some sort of magical gaming wonderland. I use the term back then in quotation marks because, really, the goalposts get moved to a certain period depending on who you talk to, which is what makes this all the more hilarious to me.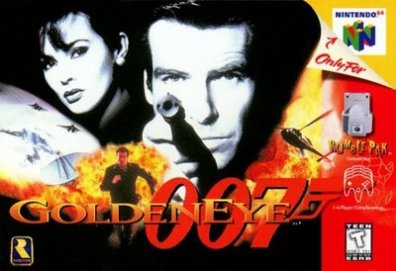 Take one of the sacred cows for gamers, Goldeneye for the Nintendo 64. That, along with Starfox and Mario Kart 64, constituted a good chunk of my time spent on the 64 back in the day. It was fun as hell to play, especially with friends.
Fast forward a few years and you have Halo, a game that gets a lot of hate from gamers because it apparently appeals to the date-rape frat boy crowd and I honestly can't sort out how Goldeneye is superior to Halo, once you move past from the personal attachment folks have, which is really all this is boiling down to: Scott R becoming the old man, yelling at the kids to get the hell off of his lawn. Why, back in my day…
You'd think folks would be happy that gaming is becoming more and more popular. To go back to my music analogy, I don't know why people are getting mad over the fact that video games are more mainstream than ever before. It's common ground you can share with other people, isn't that a good thing? Who cares if someone got their start through Peggle or the Wii or whatever, you get to play gatekeeper and open other people's eyes to the truly great games. Why bitch about something like that?
TL;DR: There has always been a glut of shit games out there, with the few rare good ones buried deep. Gaming companies have always tried to 'cash in' and market games to the 'mainstream.' The Ultimate Gamer is a stupid show because it is crap television, not because gamers are being romanticized. Scott R not only made a poor webcomic that screwed up Colbert's The Word segment, but he, and people like him, are getting bent out of shape over something that should be seen as a good thing.
Now, if you'll excuse me, I'm off to go watch old Video Power episodes on YouTube: